Hansi needs to rob his former home, the shabby German village Jerkwater Town – much to the dislike of leader Fritz.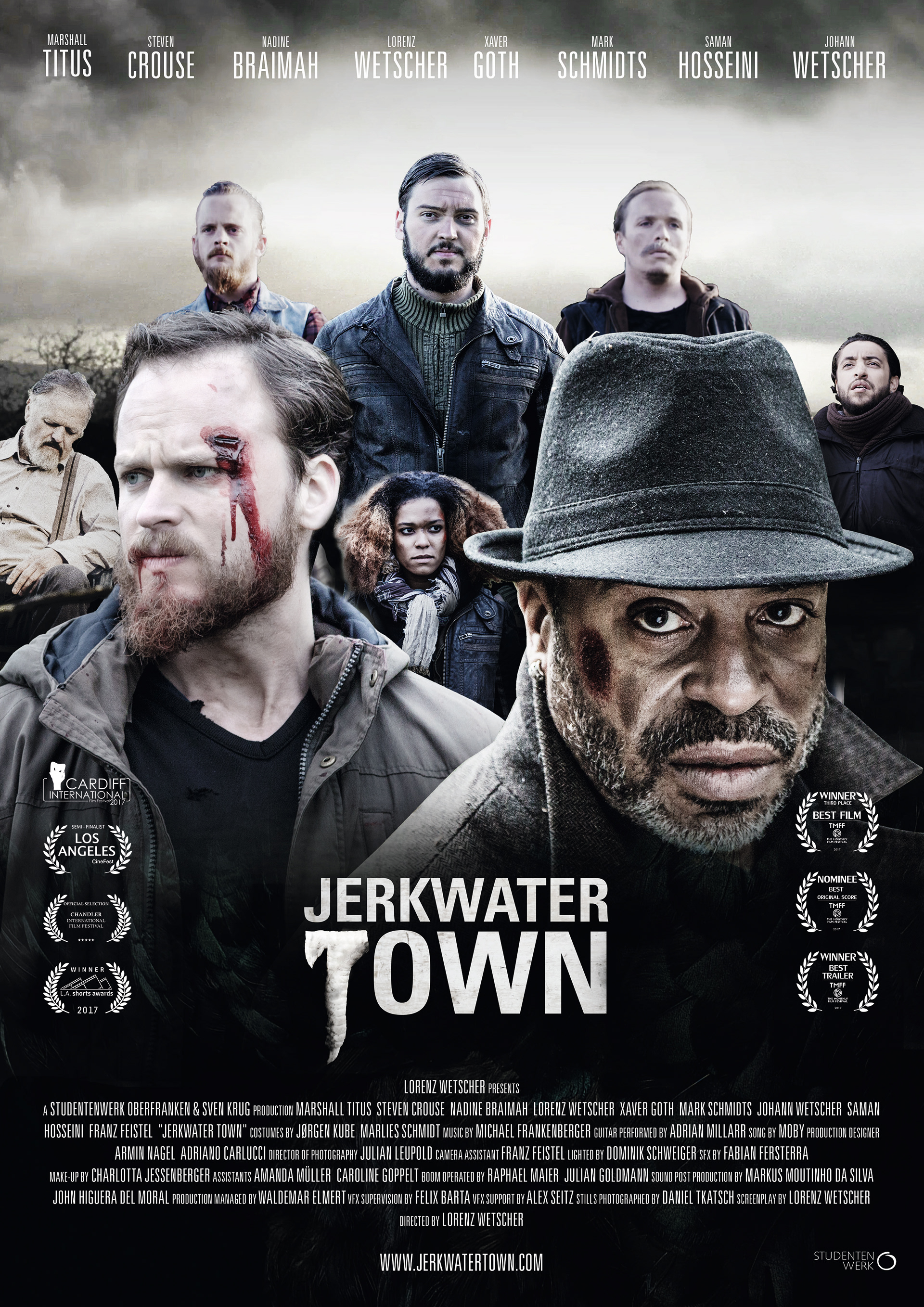 The film was shot during November / December 2016 with a crew of 30 professionals and an international cast. 
Marshall Titus
 (Barbershop) played the role of John.
7 days. 
97 hours. 
100 % teamwork.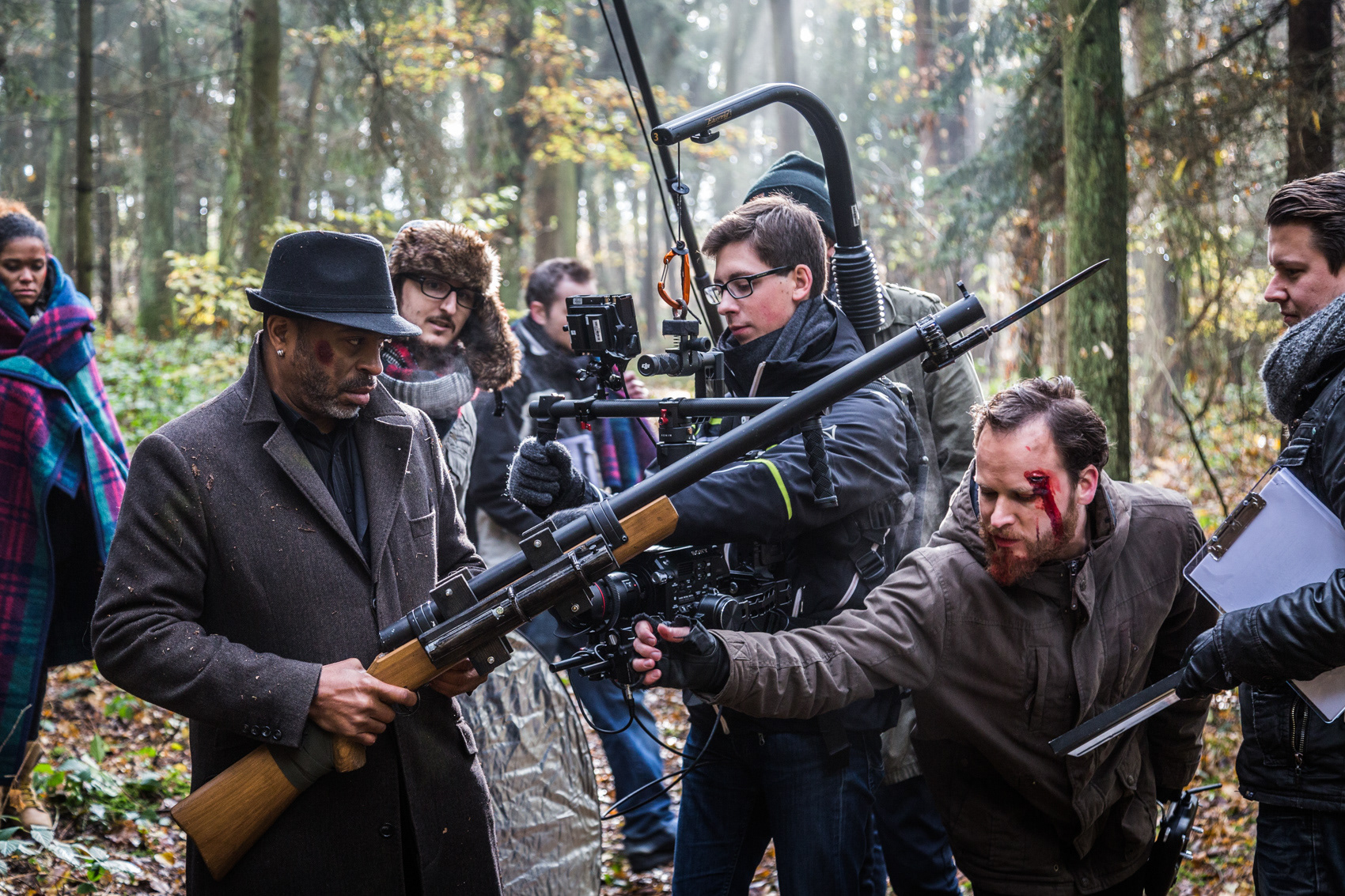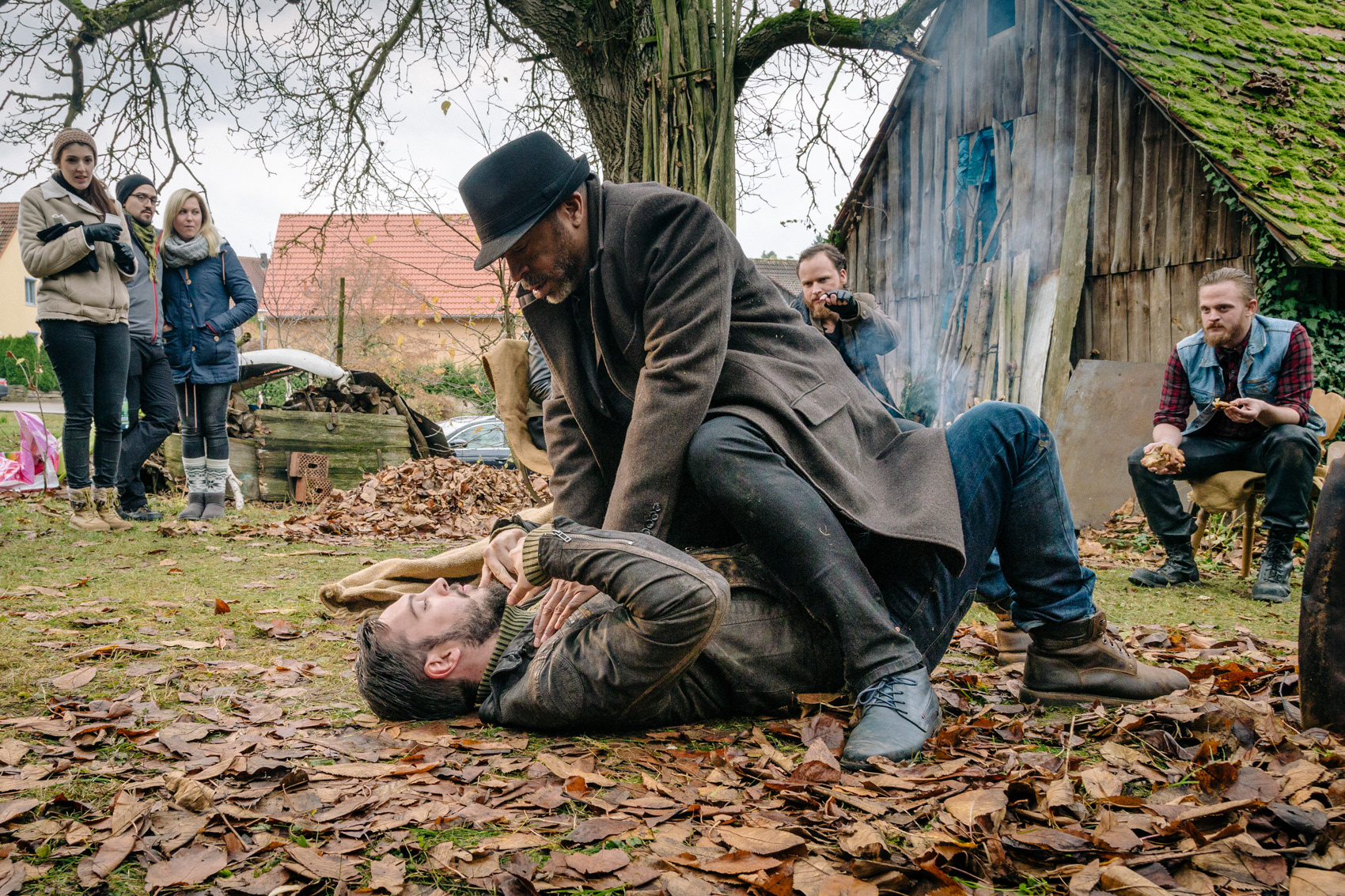 The promotion campaign features common social media platforms, a specially designed website, a unique behind the scenes book plus a successful crowdfunding campaign. 
Our Facebook followers
​​​​​​​ were given several insights inside the making of the movie with exclusive video contents.
The movies' budget was funded within a successful crowdfunding campaign. For funding the movie the supporters received specially designed merchandising products like books, branded towels and bags as well as the original post-apocalyptic car that was used on screen and built for the film.
35 days. 
84 supporters. 
108 % funding
The Making Of Jerkwater Town
Supporters got an exclusive look behind the scenes with this specially designed book. 72 pages, well-crafted with passion. 
72 pages. 
Layflat bond. 
Hard-cover.
It requires a lot of manpower to realize a professional short film. Go behind the scenes of my film Jerkwater Town and get an exclusive look on the making of this post-apocalyptic drama.